Bathroom Renovations By Above All Construction
Have you ever experienced a modern spa-like bathroom? It is an inspiring and peaceful experience that we have all enjoyed at some time in our lives. Whether you are staying at a boutique hotel or just visiting a friend or family member with a new home; walking into the modern new bathroom that caters to all of your senses can be a joy.
Bring that experience to your own home! You can remodel your bathroom to bring the spa-like experience to your own home for much less than you may expect. Bathroom remodels can bring you the peace and tranquility of spa treatment to your daily routine.
Imagine it! Walking into your bathroom and experiencing the calming colors and accents built into your tile, flooring, and even vanity. Turning on the shower with your modern new fixtures and stepping into a tantalizing shower experience that leaves you refreshed and at peace.
Now is your time. Transform your smelly, boring bathroom into your own personal spa experience with our bathroom remodeling services. No matter if you are making incremental changes or repairs to your bathroom or if you are going all out and doing a complete remodel, we can provide peace of mind and have your new bathroom done in no time.
We are your turnkey solutions for all manner of bathroom repairs and renovations. Our services include but are not limited to:
Shower/tub installations
Install new countertops and vanities
Tile installation
Floor replacement
Update fixtures
Remove/install all plumbing
Repair/replace rotted wood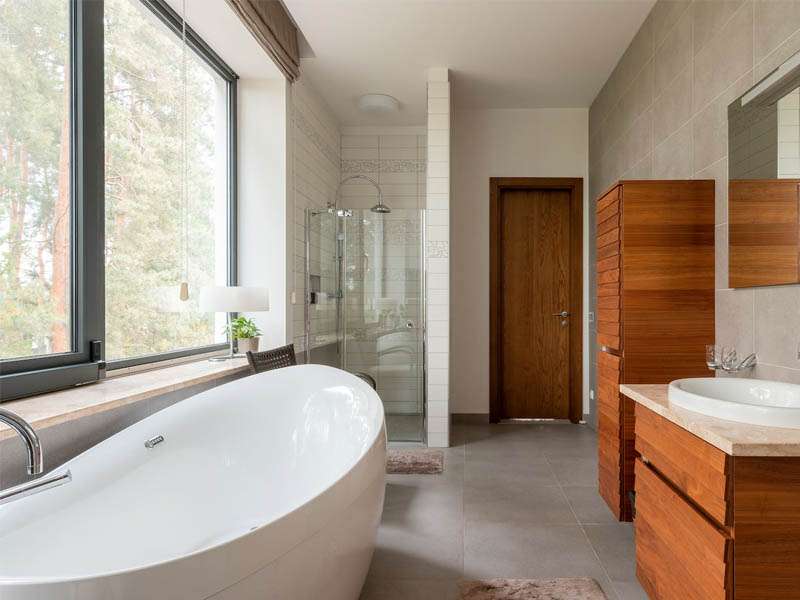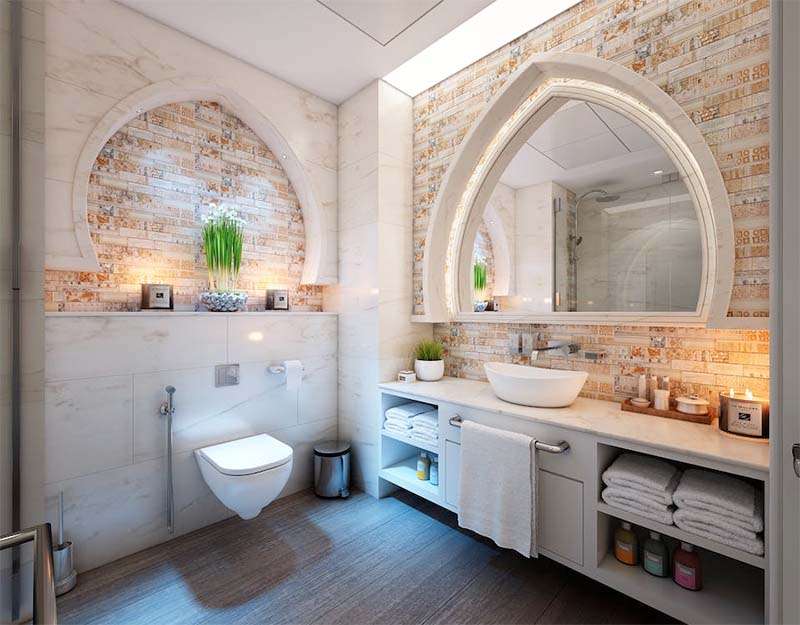 Don't just let any contractor into your home! You need a local seasoned professional for your bathroom remodeling needs. We are licensed for every type of construction and insured for your protection. Hire the right company to upgrade your bathroom!
To learn more about how we can update your bathroom, give us a call or submit a free quote request here today.
Get started now by talking to our bathroom remodeling expert and requesting your free quote
Bathroom upgrades
Renovating your bathroom may seem overwhelming, but we take the worry out of the entire experience. We help you through the planning and construction phase of the project. We can even help you with ideas and material suggestions.
If you are still not sure whether you really need a bathroom upgrade here are our thoughts. You might need a new bathroom if...
Your bathroom is over 15 years old

The new materials and technology in the last 10 years have really changed the experiences in our bathrooms. New Orleans is steeped in history but your bathroom does not need to be!

Your space is no longer serving your needs for bathing, showering, makeup, and/or morning routines.

If you find your bathroom seems too small to enjoy your daily routines it may be because you have outgrown the utility of your dated bathroom and need a fresh new look.

Your bathroom is showing signs of age with wear and tear, smells, and stains

Bathrooms are one of the most used rooms in any home and are more likely to show signs of aging if you have never updated to modern enduring materials and designs.
If your bathroom falls into any of these scenarios, call us at 504-446-3271 or connect with us here to set up your free quote.